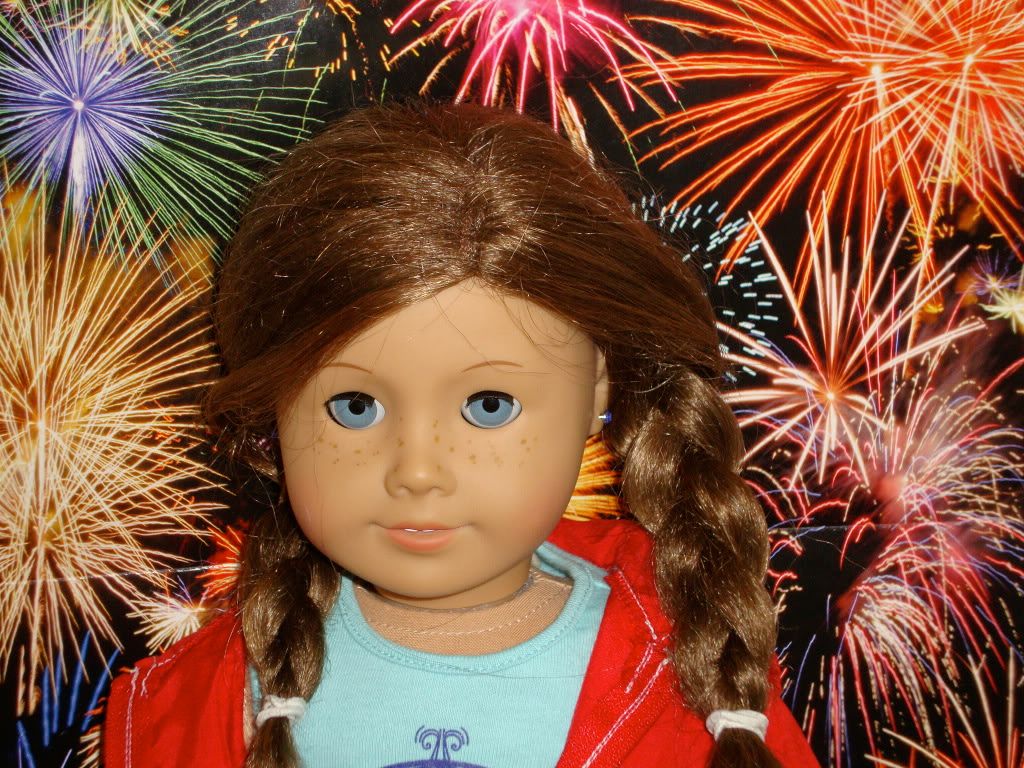 agfan1400 with Michelle
Quinlyn with Leah
Libby with Nicki
Hannie with Katyanna
Shelby with Ruthie
Thanks for all the great pictures everyone! I'll give out the Honorable mentions for this round:
3rd: Hannie & Katyanna! Her picture was so neat and tidy, and cute besides!
2nd: Karalee & Rebecca! Their picture had great detail and quality.
1st: Quinlyn & Leah!! Their entry was so original! It's of Leah planting a Victory Garden after reading "Meet Molly." I really liked it because of just being Red, White, and Blue, they did something different but still stuck with the theme. Congrats to everyone!
Leanna and Joelle have been eliminated because of either dropping out or not getting their pictures in. :( I'm really sorry!!
Round 4's theme is...
Hello
;) This requires a great amount of creativity. It's just one word and no more! Use your imaginations and turn in an amazing picture by Saturday, August 7th. Also, a reminder that Round 3 pictures are due by the 30th, so if you put off doing Round 4, you'll run out of time to be truly creative.
Thanks everyone, and comment (or email) if you have any questions at all!! :)
~Sonja
americangirlcontest@gmail.com